The Letterhead Chrome extension gives Ad Manager users the ability to easily copy the html to their newsletter tool without having to go to the Letterhead website.
If you have not downloaded it yet, please refer to this article for more information.
1. Log in to your account via the LETTERHEAD browser extension. Please make sure to provide the needed details [email address and password] then click sign in button.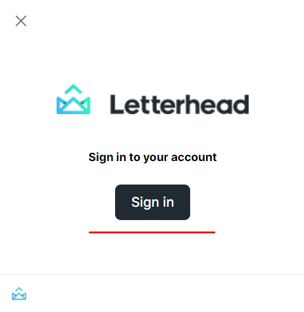 2. Click on the PROMOTIONS tab [bottom right side], and you will be able to see the list of promotions and dates.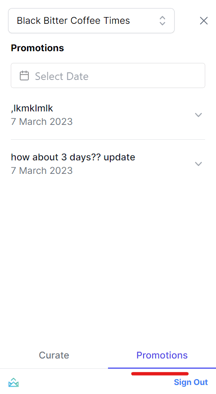 3. You can click on the "SELECT DATE" search box if you are looking for a specific month, year, and date.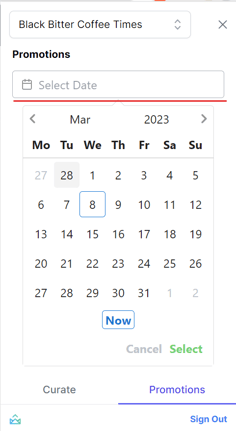 Once you have selected the date, the promotion available for that day will be displayed.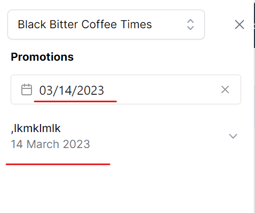 4. Click on the arrow down to see the details of the promotion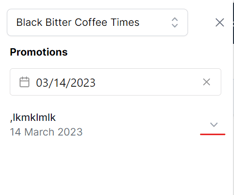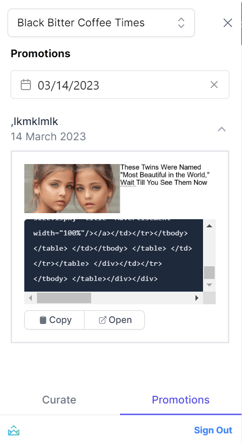 5. Once you see the promotion information displayed, you can COPY or OPEN it in Letterhead. The COPY option allow you to copy the whole HTML for that promotion, which you can then paste to your newsletter application. A GREEN NOTIFICATION will appear once it is successful.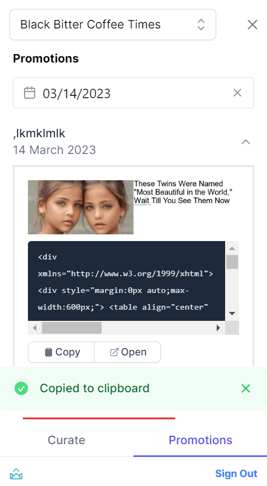 The OPEN option will route you to your Letterhead account's PROMOTION page.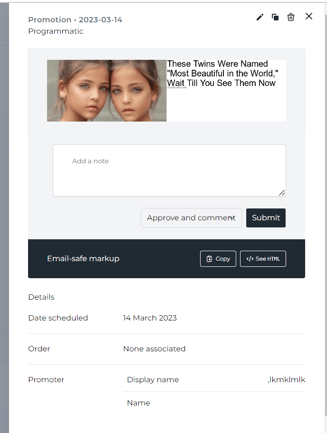 If you have any questions, or this feature is not working as expected, please reach out to our team at support@tryletterhead.com.