How do I add promotions to my newsletter?
This article provides the steps on how to add promotion in newsletter
Click the Newsletters tab on the left panel screen
Drag the Promotion block to the newsletter

Select the Promotion type
You may change the Background Color and Padding if you'd like to style your promotion blocks differently to have them stand out from your regular content.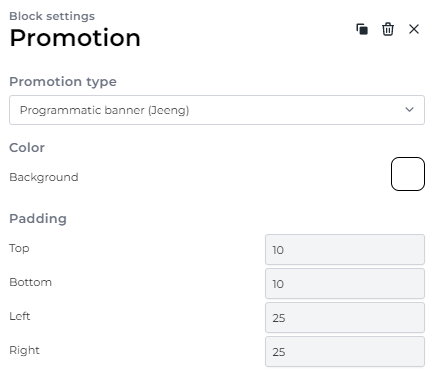 4. Repeat this process for all the promotion types that you have available for sale.
5. Close the Promotion block setting
6. Click Continue
7. Make sure to add the Date in Schedule screen to see the preview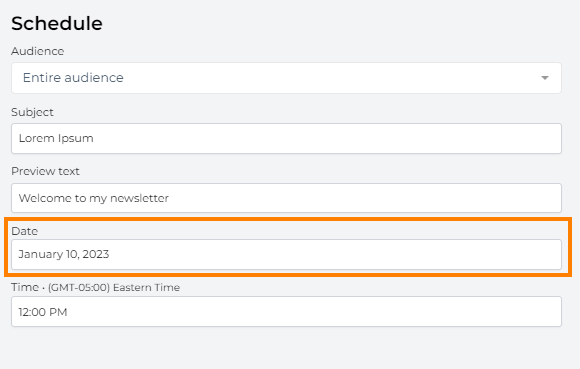 8. Click on Preview and test