Learn how to manage your audience inside of Letterhead.
The Audience page is where you can view and manage your subscribers. To access it, click Audience on the left panel of the page: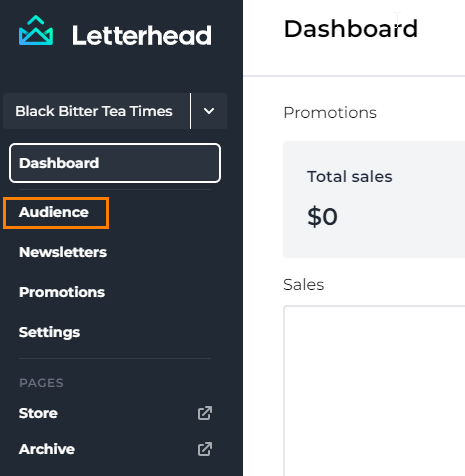 In the Audience screen, using the Search audience by name or email field, enter the information of the subscriber you're looking to modify by either searching, or using the filters, and click Search.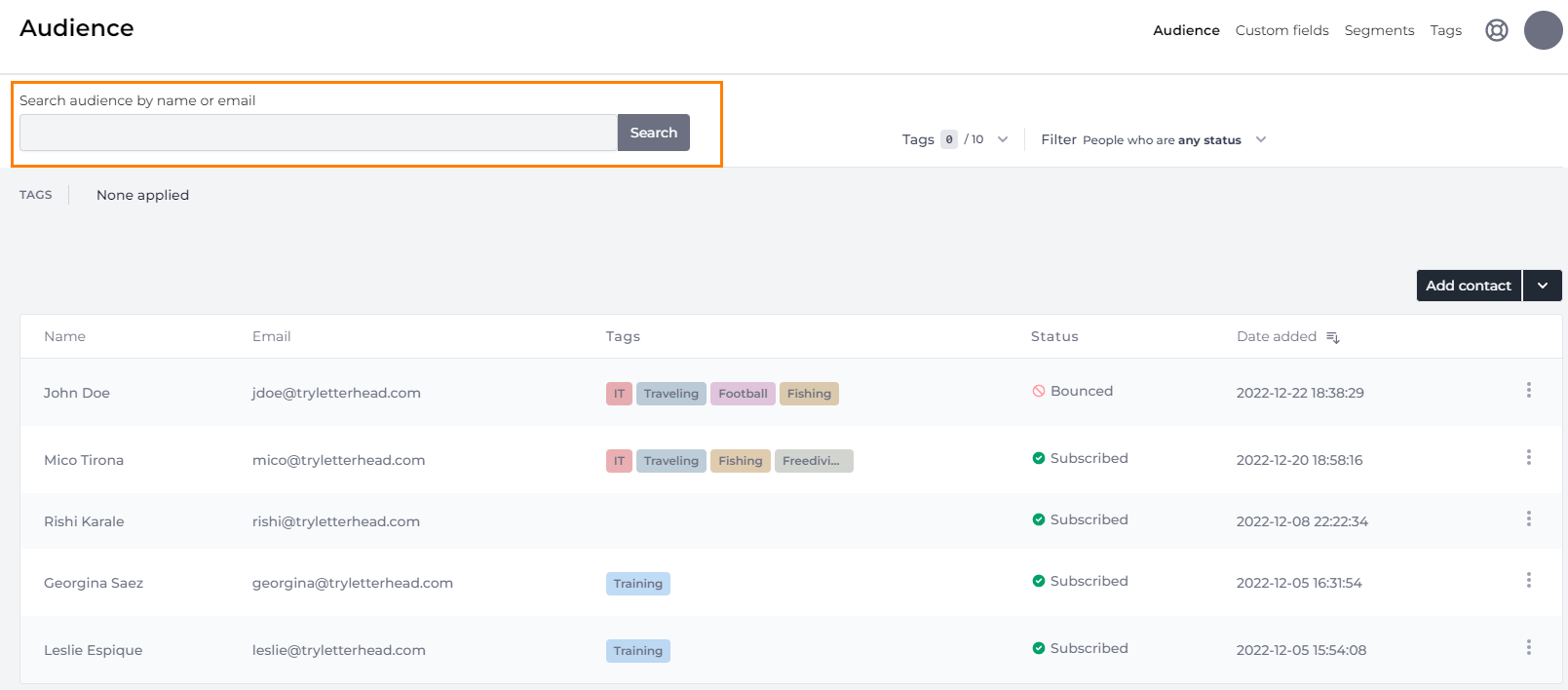 To edit the subscriber or view the details, click the name or row for the contact or click on the 3 dots to the right.

Please note, if a subscriber is listed with a status of 'Bounced', you will not see the 'Edit' button. Also, you will not be able to subscribe that contact with the same email address that has been flagged as bounced in Letterhead. Please have the person re-subscribe with a new/different email address.
Once the page loads, you will be able to edit the basic information at the top of the page.
First name
Last name
Subscriber status
Click the Tags list dropdown to add tags, and click the Edit profile information button towards the middle of the page to edit the profile fields.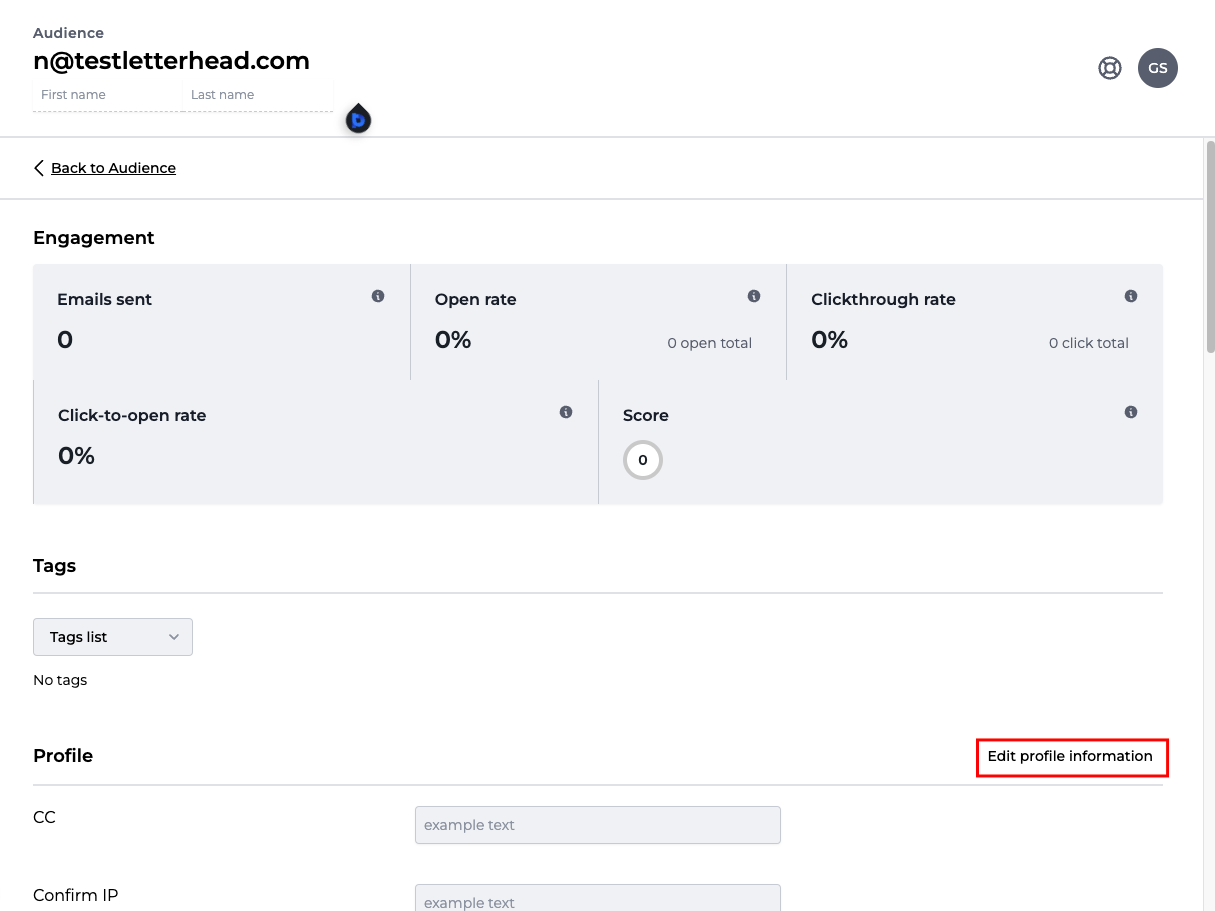 Once you click Edit profile information, the input fields will enable and allow you to enter text. After you have updated all the necessary profile fields, click Save.