Maintaining strong audience engagement is key for your newsletter, and managing it on a per-channel basis can help maximize your success. Follow these steps to optimize your audience interaction:
1. Please log in to your Letterhead account.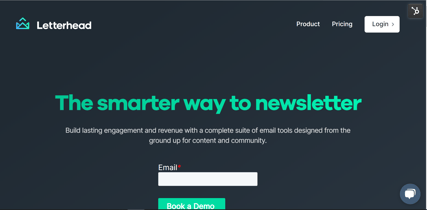 2. Once you are logged in, click the drop-down arrow located on the left-hand side of the website, and select the channel you will be working with.
3. After clicking the channel, you will see the Audience tab.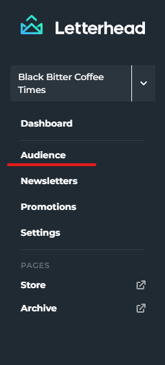 4. To manage subscribers individually, you can click the row or the three dots on the right-hand side of the page and then select EDIT.

5. You will be routed to a page where you can see the engagement summary of the subscriber with the following details: Emails sent, Open rate, clickthrough rate, click-to-open rate, and score.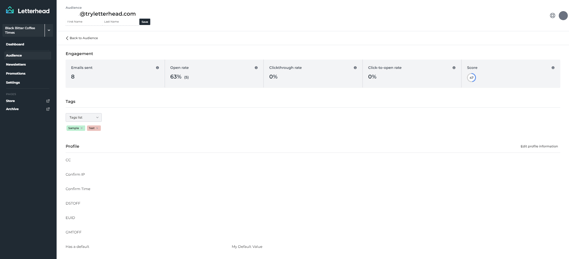 At the top part of the page, you can also EDIT the First and Last name of the subscriber and then hit SAVE.

You will be able to manage the following information:
TAGS

- add or remove tags

PROFILE - you can edit the information once you click the EDIT PROFILE INFORMATION link then click SAVE button.
ACTIVITY - you can filter the activities of the subscriber by clicking on the EVENT drop-down arrow.


If you run into any issues as you open this page, please be sure to send us an email at support@tryletterhead.com or log a support ticket through the Help Center.