Learn what you can do with Letterhead
What is Letterhead?

Letterhead is a software-as-a-service platform that helps creators, writers, publishers, and marketers build communities of engaged users with email newsletters. It includes a newsletter builder designed for user engagement, plus tools to facilitate newsletter advertising and growth.
Create newsletters in minutes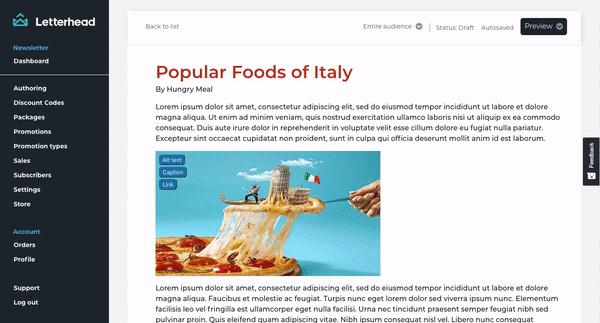 Create beautiful newsletters in our easy-to-use newsletter builder, create your own templates, and load sold promotions in the right sections of your newsletter.
Track newsletter and promotion performance


View your newsletter's opens, clicks, 24-hour performance, and more; track your promotion's number of clicks and reads and share that with advertisers.
Manage subscribers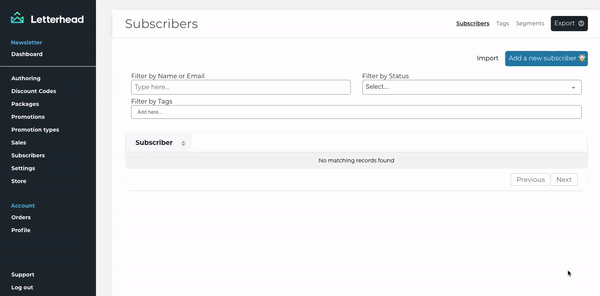 Add a single subscriber or import your subscribers in bulk, set subscribers' statuses and tags, or create different segments to target with tailored newsletters.
Manage ad sales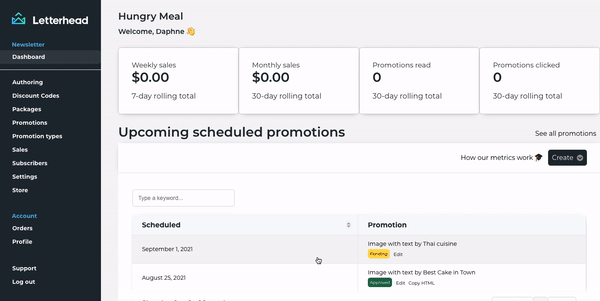 Create a store with multiple promotion types and packages to grow advertising revenue through self-service and managed sales; easily manage your inventory, upcoming orders, and set dynamic prices based on subscriber numbers.
Advertise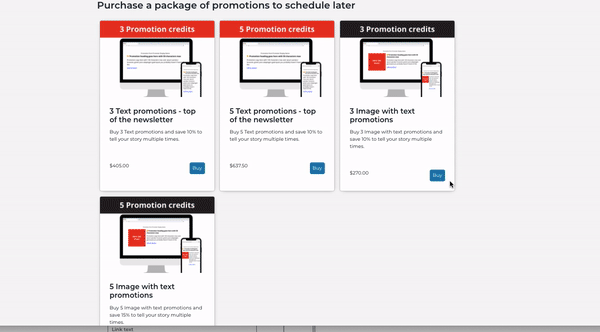 Purchase promotion packages from a Letterhead network store, then create and schedule promotions for publication and view metrics in your dashboard.