We display your newsletter description in two places: the introduction section of your store and your newsletter card on the Letterhead store page at https://store.tryletterhead.com/
Your store: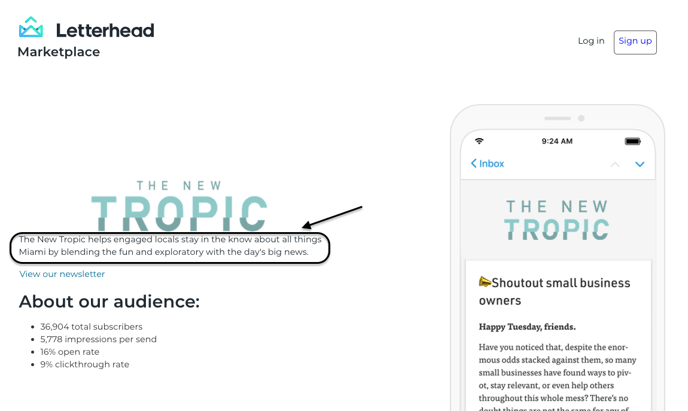 Letterhead store: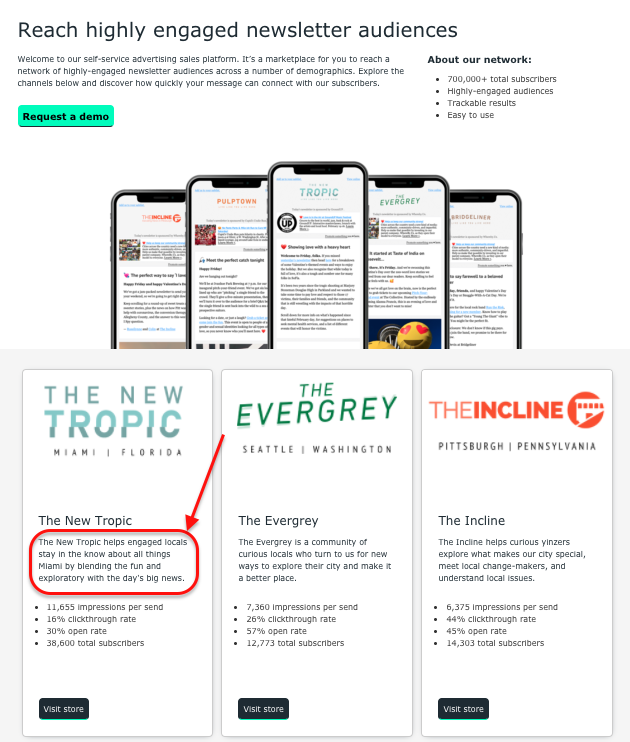 Additionally, if using the Letterhead sales service, we use the description to market your newsletter to potential advertisers.
It is important to write a newsletter description that's useful to potential advertisers and clear. The description should be 280 characters or about 50 words.
Here are best practices on what to include in your newsletter description:
topical focus
description of your readers
why your newsletter is unique or how it helps your audience
Get inspired with these examples of great newsletter descriptions:
The New Tropic helps engaged locals stay in the know about all things Miami by blending the fun and exploratory with the day's big news.
The Evergrey is a community of curious locals who turn to us for new ways to explore their city and make it a better place.
The Incline helps curious yinzers explore what makes our city special, meet local change-makers, and understand local issues.
Pulptown helps Orlandoans get to know their city and understand local issues, while experiencing all the best I-4 eyesore memes.