This is a feature available to creators who opted-in to early access testing. This article will change as the feature is refined.
Summary
When you have finessed your promotion types and you are ready to start selling them, you can toggle a new switch available to you to sell this in your store.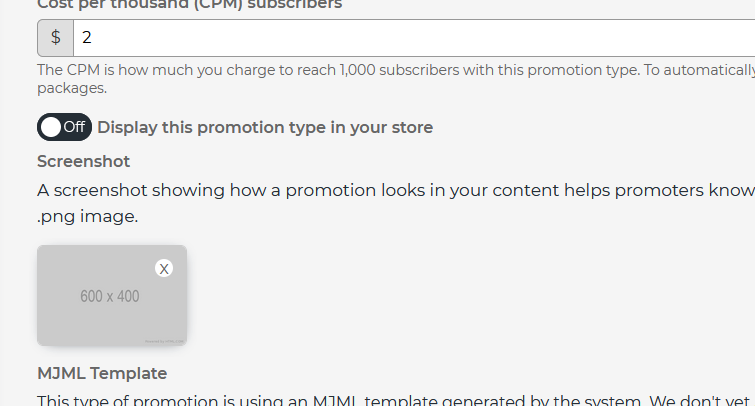 Without any further step your promotion type will be displayed as a card at the top of your storefront. Promoters can select, hold a date, and purchase one promotion of that type. Behind the scenes this will automatically generate a one-item package upon purchase.
How does date-holding work?
A promoter will choose an available date for their promotion from a calendar and purchase it. Behind the scenes, this schedules a promotion on that date, filling the fields you require with placeholder content. The promoter (or you) will then update that content any time between the time of purchase and the time of placement.
Date-holding works nicely with Promotion Approvals, another early access feature, which allows you and your promoter to workshop the promotion until you declare explicitly it's ready for prime time.