Learn how to manage your subscribers inside of Letterhead.
Letterhead's ESP, which includes subscriber management, is currently in an alpha testing stage, meaning it is not fully stable and only available to a few users.
The Subscribers page is where you can view and manage your subscribers.
To access the Subscribers page:
Click on Subscribers in the Letterhead menu.
Use the filters at the top of the page to search subscribers by name or email, status (subscribed, unsubscribed, not subscribed), and tags: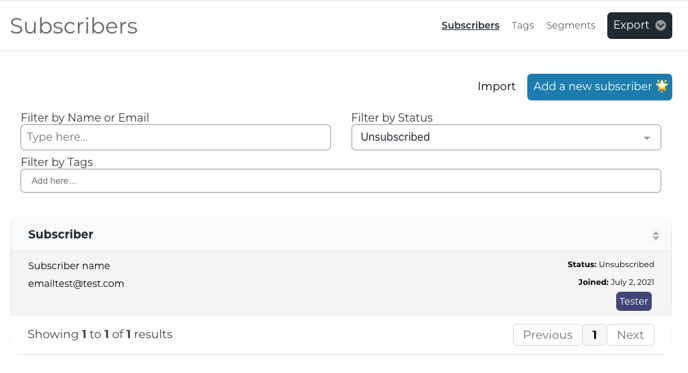 To update or delete a subscriber:
click anywhere on the subscriber's row in the subscribers' table to open the Subscriber Editor: