All promotions can be viewed and cloned, but only upcoming promotions can be edited or deleted.
On the left panel, click Promotions.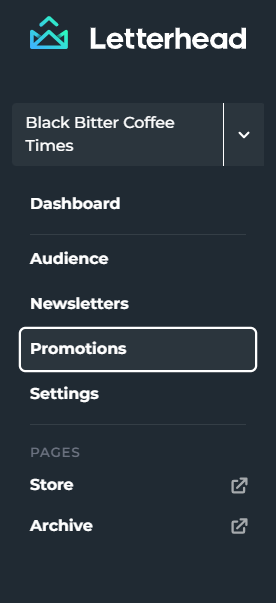 Search for the promotion you want to view, change or clone

To view the details of a promotion:
Click the promotion to open the promotion view modal.
To clone a promotion:
On the upper right of the promotion view modal, select the copy icon
This will open the promotion editor, where you can make changes to the promotion, or clone it as it is.
Make sure all the form fields are filled out and the box is checked to agree to the terms and conditions, then click the Schedule button to have your new cloned promotion saved and scheduled for publication.
To edit or delete a promotion:
Click the promotion, then click Edit (pencil icon)
From the promotion editor, you can:

Edit all promotion fields. Remember to click the Update button to save and submit your changes. OR
Delete the promotion. This is permanent and cannot be undone.