The promotions page is where you can search and view all of your past promotions, upcoming promotions that are pending publication, waiting to be reviewed by you or by the promoter, access the calendar view, and create a promotion (Promote).

To access the promotions page, click on the Promotions link in the Letterhead menu.
Promotions table: List view
On the left side of the promotions table, you can filter the promotions list to show:
Waiting on you: new promotions always appear here with the status Needs approval, once approved, they will remain in this section up until their scheduled date.
Waiting on them: promotions that have received change requests will appear here with the status Changes requested.
Past: all promotions that were scheduled before the current date.
In the promotions table or List view, you can quickly view the following columns:
Date scheduled: the date the promotion is scheduled for publication, or when the promotion was published (Past).
Promotion: the promotion heading — to view more details about the promotion click on the then click View, or click anywhere on the

promotion

's row to open the promotion view modal.
Status: one of the four promotion statuses: Needs approval, Changes requested, Approved, and Past.
Performance (Past promotions only): the number of clicks and reads the promotion has received — this column displays only when viewing past promotions.

Clicks: the number of times a promotion's call-to-action and any other links included in the promotion content are clicked.
Reads: the number of times a promotion was viewed, measured by Letterhead's pixel tracker.

The number of reads and clicks start to accrue within 4 hours after the promotion is published and continue to update every 4 hours.
Use the search bar on the top right corner of the table to search for the promotion heading, the promoter display name, and the promotion id.
Calendar view
Use the top right menu to navigate to
Calendar
to access the calendar view, where you can view and access your promotions from a calendar: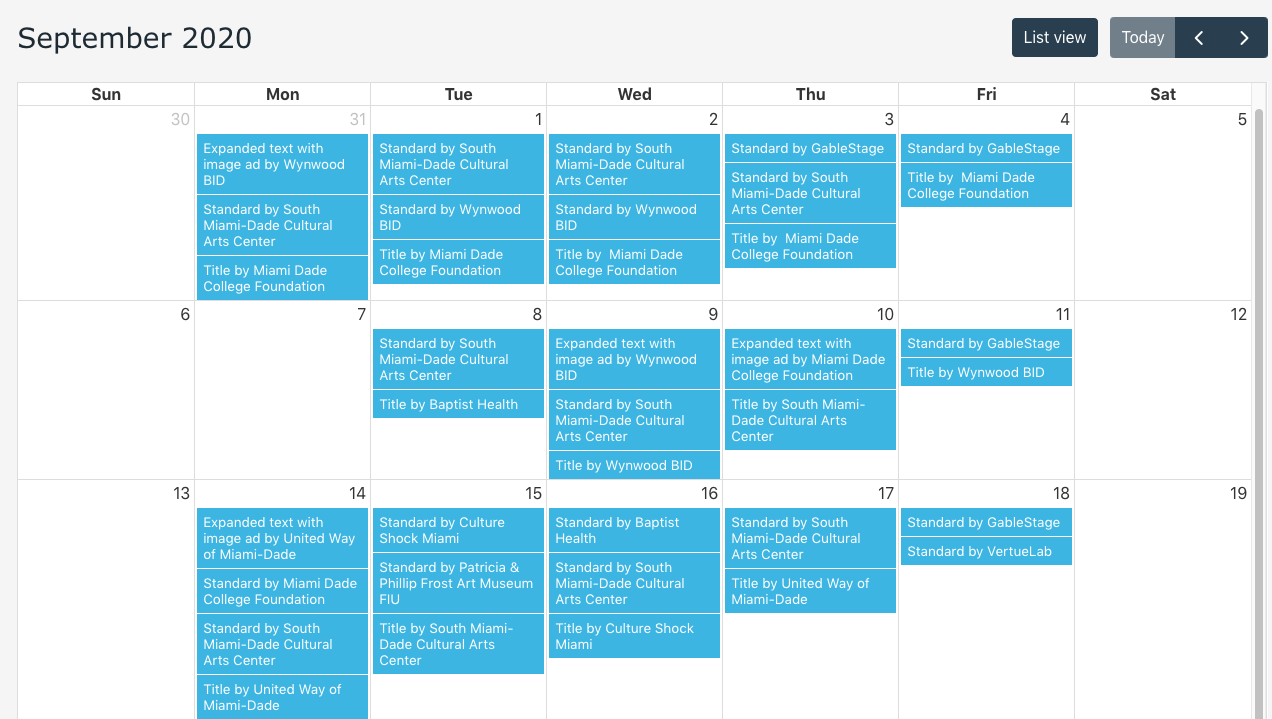 Promote
To learn more about the Promote button, check out the article create promotion.