Authoring is currently in an alpha testing stage, which means it is not fully stable and only available to a few users.
Once your newsletter edition is complete and ready to be scheduled, click on the Preview button on the right, then click on the Preview and schedule link, shown here: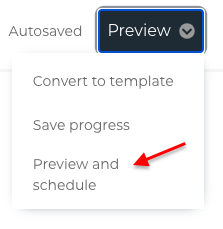 In the window that opens, set the Include promotions toggle to ON to check if there are any promotions scheduled for the publication date you will choose and to automatically place them in your newsletter edition, or set the toggle to OFF to exclude any scheduled promotions from this edition. Then click on the box under Choose a date and time to open a calendar where you can choose your publication date.
You will see the number of promotions scheduled for this date as soon as you select a date, and only if Include promotions is set to ON.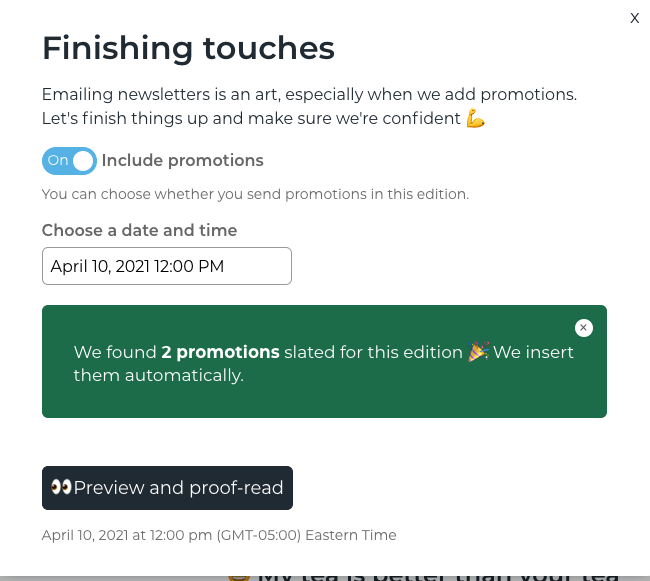 Scroll through your edition to preview your content then click on the Send a test email button, shown here:

Enter the email address of your choice and click on Send test email:
| | |
| --- | --- |
| Spinning circle = sending | |
| Checkmark = sent | |
After reviewing your edition in your email click on the Next: Schedule button to send your newsletter on your chosen date:

The newsletter is then scheduled to be sent to your entire audience, which comes from the Mailchimp list you select when setting up Authoring
To stop your newsletter from being sent, click on the Pause and edit button.