'Drag and Drop' it like it's hot.
We're excited to share a few upcoming releases you'll see inside of Letterhead in the coming days, along with teasers for new features and improvements already in development. Let's dig into what is coming and what to expect.
Upcoming Feature Releases
Quickly move a content section around your newsletter by hovering to reveal with move cursor, clicking and dragging to the desired location.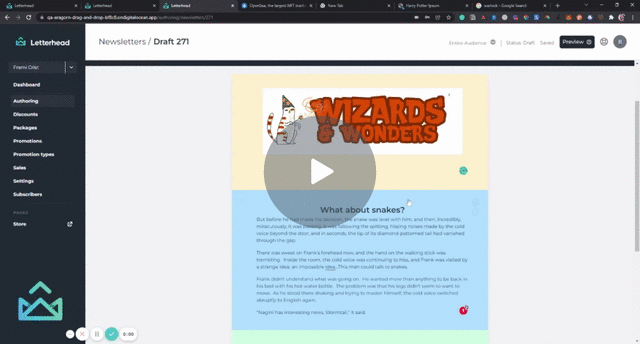 🪧Ad Marketplace Beta
You will now see our ad marketplace networked ads in your promotions dashboard. Our cost-per-click network ads are a great way to fill unused inventory and display your advertising slots to potential promoters. The brands you'll see listed are high-quality and vetted, including Nutrisystem, Venus, Funimation, McAfee, JDF studio, Neiman Marcus, and Ross-Simons.
If you wish to run these promotions, make sure you approve them for the days you want to publish. If you do not want to use these promotions, ignore or delete them, and they will not be published in your newsletter.
🔨Improved tooltip design
Improved UI on the tooltip for a better user experience. Can you spot a preview of another feature coming out soon in this screenshot 🔍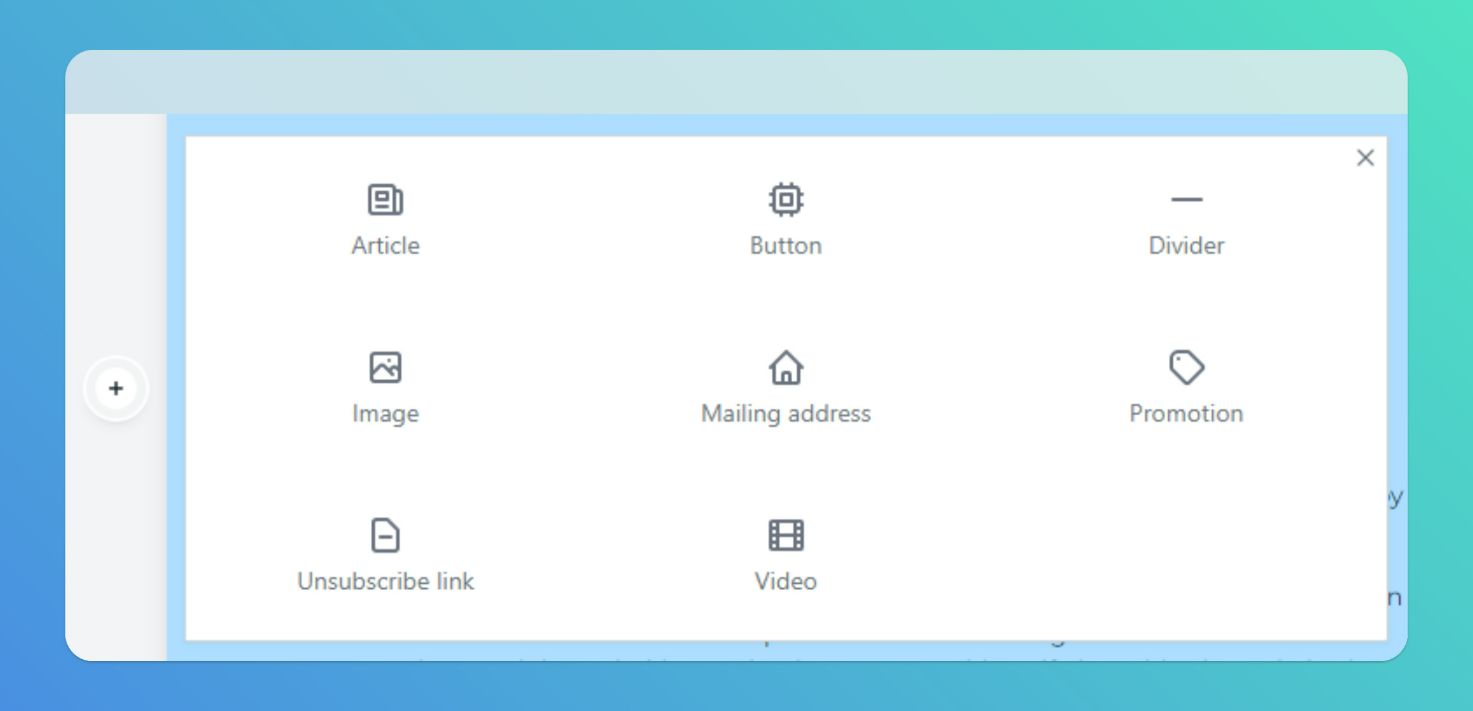 Now you have the ability to left, center, or right-align an image within a content block or column section.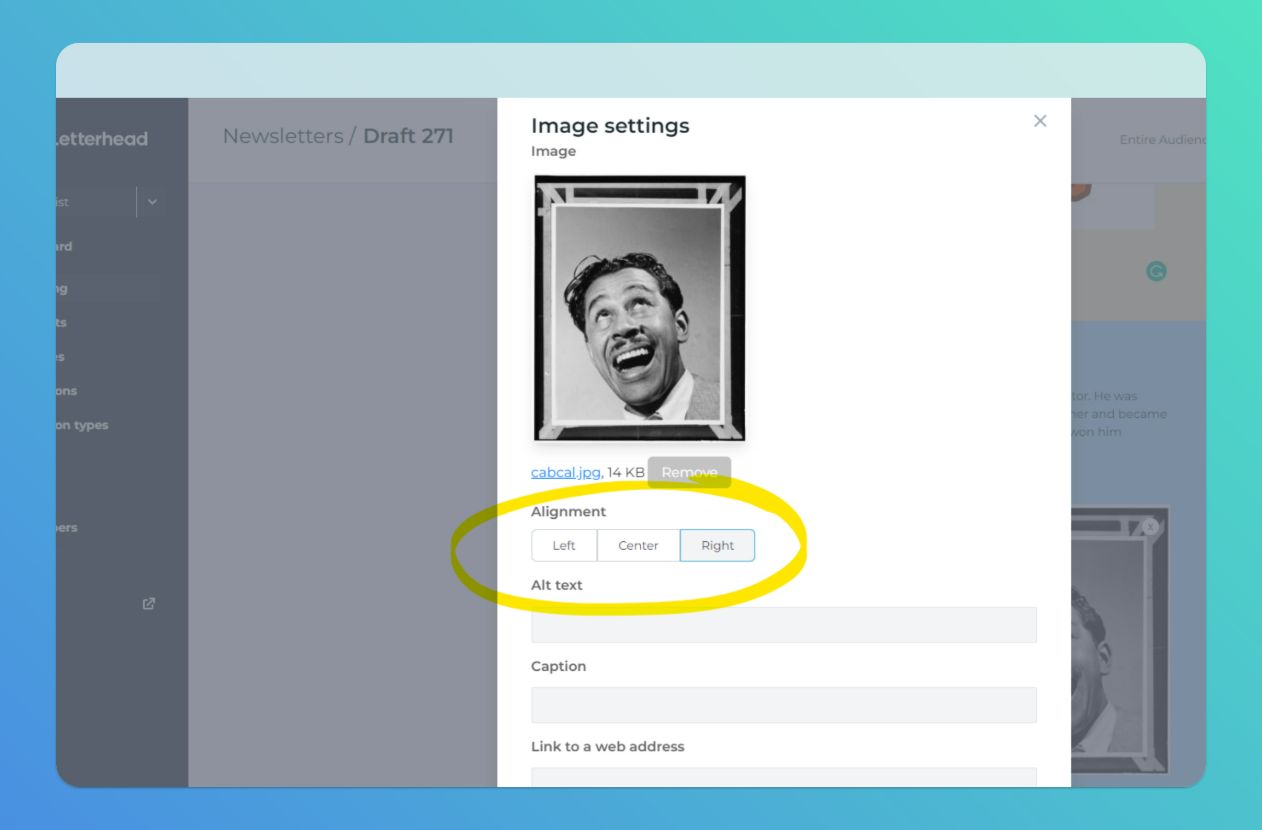 ⚠️Email notification control
Are you getting too many email notifications? You will be able to control which messages come your way in your profile settings.
---
Teaser of things to come
A look at upcoming projects that are in development and will be ready to release shortly.
📊Updated dashboard and metrics
Improved metrics help you understand the performance and gain insights from your newsletter, subscriber growth, and revenue performance.
🧹Streamlined Authoring workflow
Usability improvements around creating newsletters, such as reducing the prominence of the progress bar, making it easier to check whether your changes have been saved, and which segment you're emailing.
📺Youtube
Quickly copy a youtube link and paste it for automated thumbnail creation with a play button.
💃Giphy
Drop-in your favorite gifs from Giphy
🐤Twitter
Auto formatted tweets by copying and pasting the URL
🧑‍💼Promoter management
Quickly look up and manage your promoter's inventory. Look up old orders, see their redeemed or unused credits, and review their purchase history in one convenient place.
---
As always if you need any help drop us a line over at support@tryletterhead.com.
Our support is online from 8 am-8 pm EST Monday - Friday.
---