The store page is divided into two sections: newsletter introduction and packages.
The first thing visitors see when accessing a store is the newsletter introduction: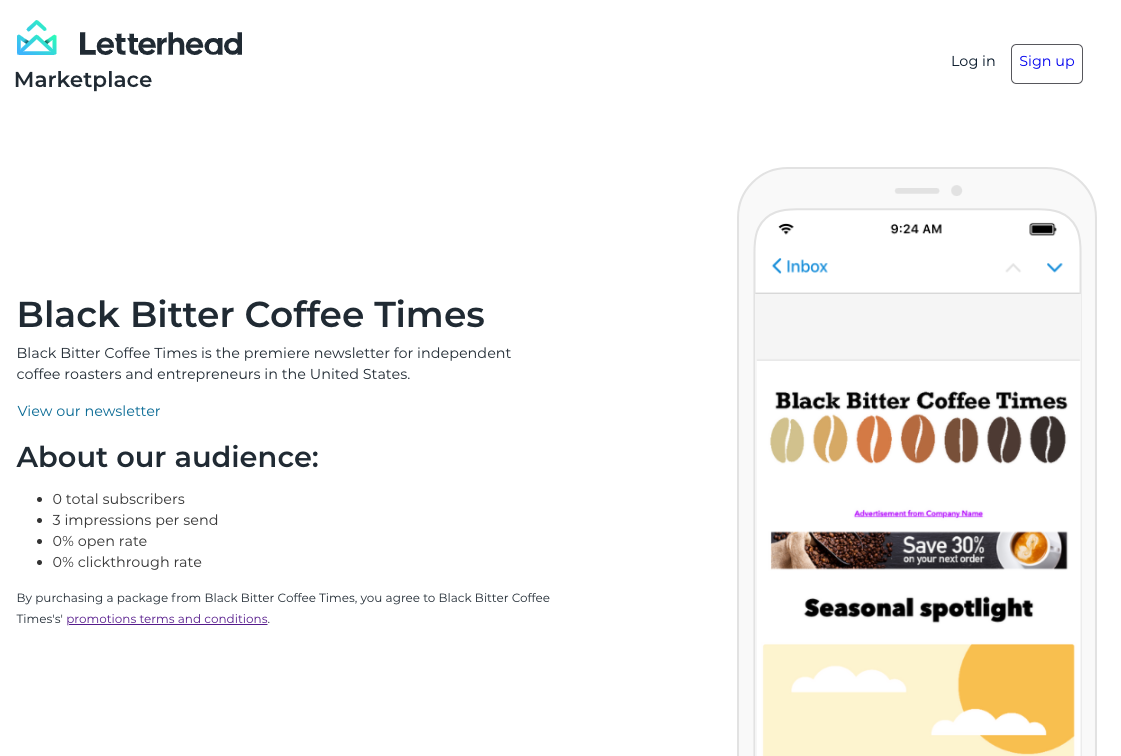 Your store is your newsletter's first impression with potential promoters. To show the value of placing promotions in your newsletter, include a detailed description, accurate audience metrics, and compelling images to showcase your brand.
We recommend uploading a screenshot of how your newsletter content appears on mobile, a wordmark logo, and a thumbnail.
In this article, explore examples of how to effectively use the three store images to help you make design decisions and create a professional-looking store.
Newsletter screenshot
The screenshot is placed on a phone graphic automatically after upload and must be 362 x 660 pixels, no larger than 150kb.
Ideally, your screenshot image should have:
Your newsletter logo or name
An example of a promotion type you are selling
A sample of your newsletter content
If you use Mailchimp, you can create a draft campaign to include all the information you want promoters to see on your screenshot image and enter preview mode -> mobile to take a screenshot of how your content appears on a phone.
Examples of screenshots:
Wordmark
When a wordmark image is uploaded, it is used in place of the newsletter title above the newsletter description. A wordmark image must be 728 x 90 pixels, no larger than 150kb.
| | |
| --- | --- |
| Without wordmark: | |
| Wordmark: | |
A wordmark should include your newsletter name and be easy to read
Use a png file to avoid a potentially mismatched white background
If your wordmark doesn't fit the dimensions of this section, it is better to not upload it and use the text version of your newsletter name
Examples of wordmarks:
Thumbnail
The thumbnail image appears on the Letterhead store at https://store.tryletterhead.com, thumbnails must be 600 x 400 pixels, no larger than 150kb.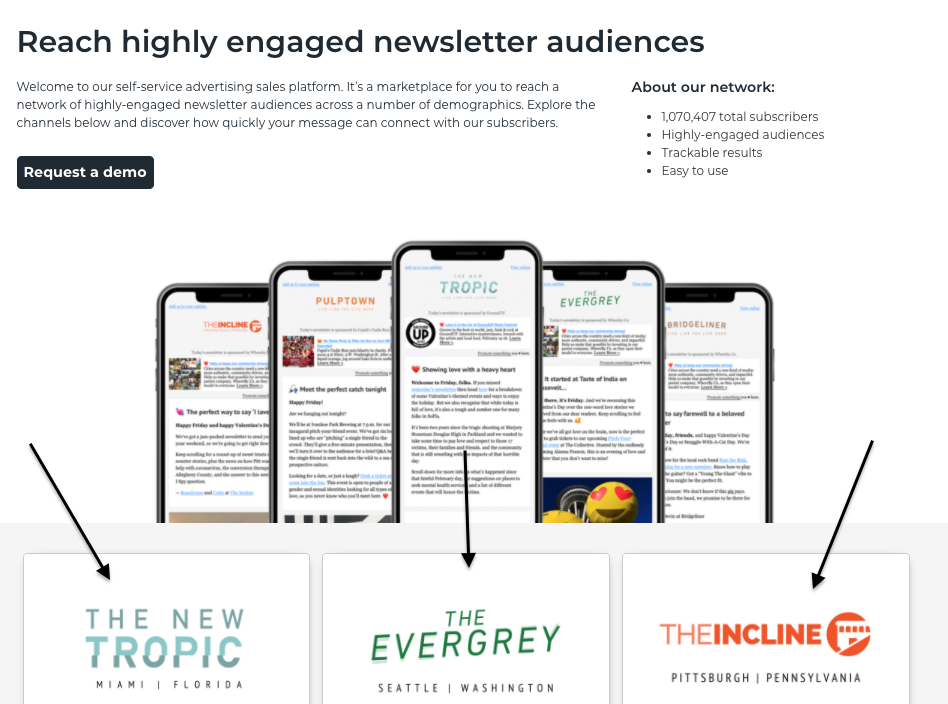 The thumbnail is like a digital business card with your logo
It may also be used in places where your store is discovered online, like in search results and on social media posts
You may include an image with text details about your audience, such as the number of subscribers you reach, but remember the image should be easy to read
Examples of thumbnails: