The newsletter dashboard is the first page you see when you log into Letterhead.
From the dashboard, you can:
View sales and promotions metrics
View and search for upcoming scheduled promotions
Create a promotion (in-house or on behalf of a promoter)
View and search orders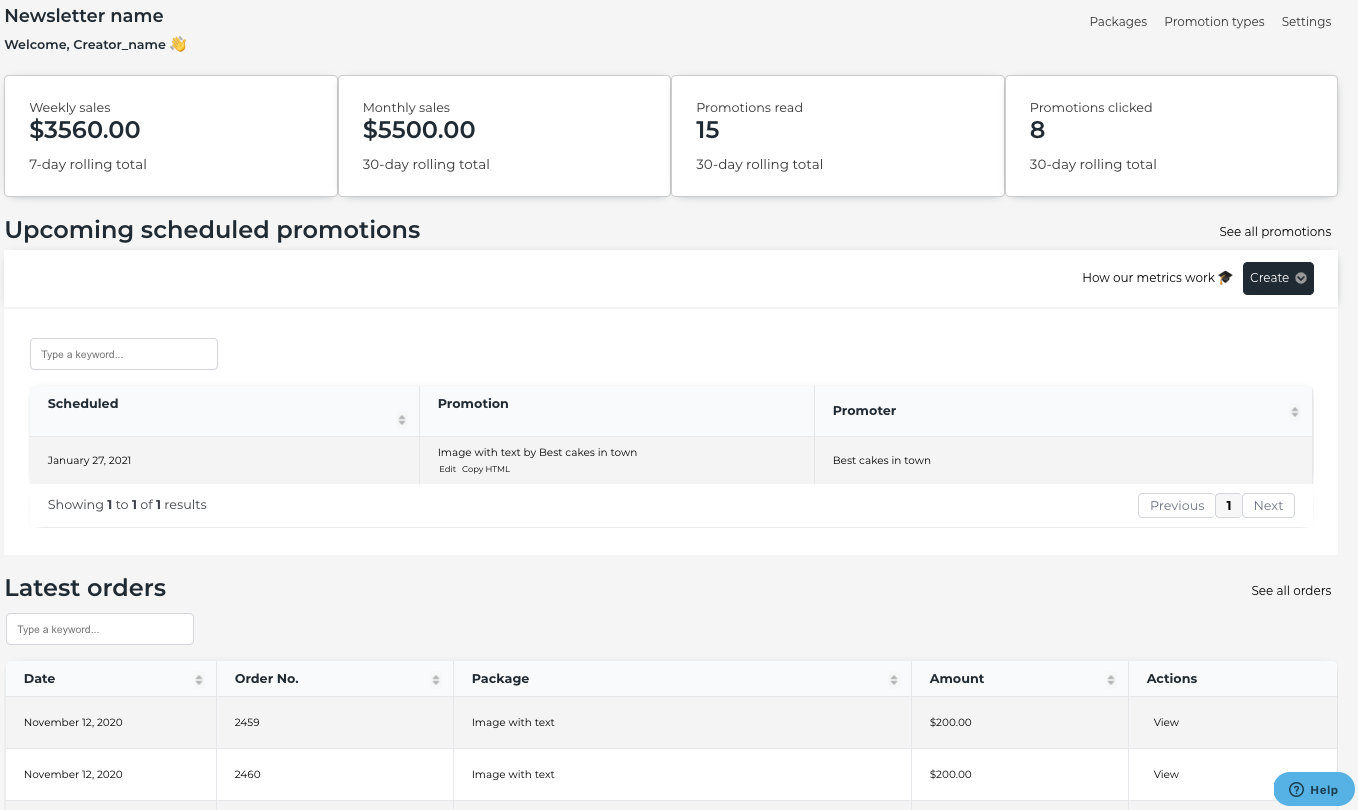 View metrics

Letterhead reports weekly and monthly sales totals, along with monthly reads and clicks totals for your published promotions. The number of reads and clicks will start to accrue within 4 hours after the promotion is published. To view reads and clicks for a single promotion, visit the promotions page.
View upcoming scheduled promotions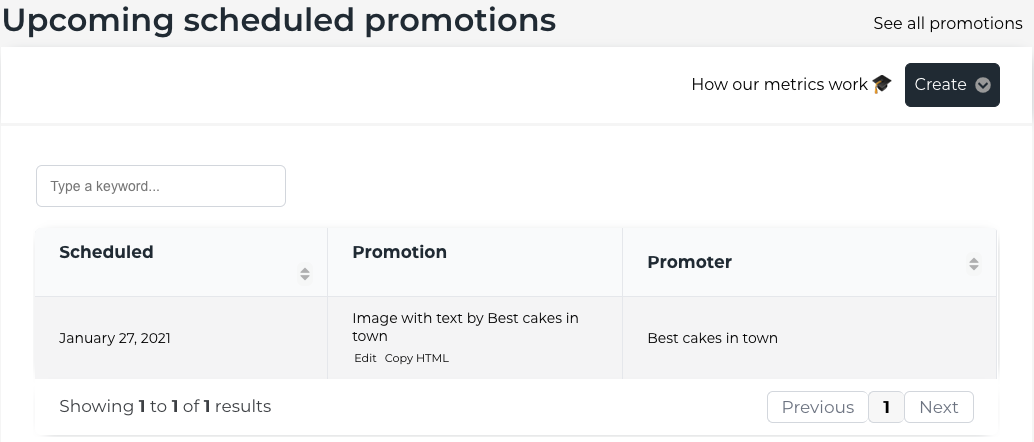 From the Upcoming scheduled promotions table, click on Edit under the promotion type and promoter's organization name in the Promotion column to view its details. Use the search bar on the top left corner of the table to search for keywords displayed in each column.
Create promotions
To learn more about the Create promotion button, check out the article on how to create a promotion.
View orders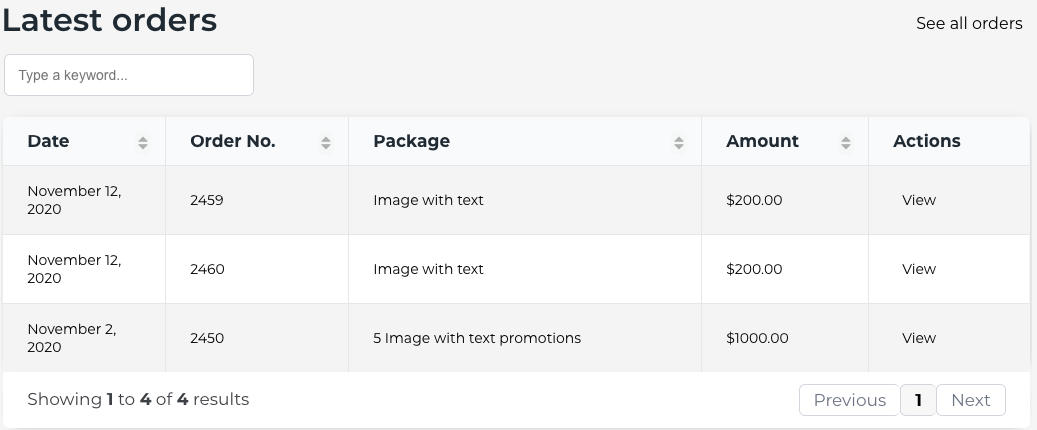 From the Latest Orders table, use the search bar or click on See all orders to access a searchable table of your orders. On the right side of each order in the table, click View in the Actions column to view order details, like customer name, purchase date, and promotion types included in the purchase. Use the Download receipt button at the bottom of the page to download a PDF version of the order confirmation details.
Return to the dashboard
To navigate back to the newsletter dashboard, click on Dashboard in the Letterhead menu on the left.