How to edit profile details
To view and edit the profile details of your Letterhead account, click Profile in the left-side menu in Letterhead.
Here you can view and update your first name, last name and email: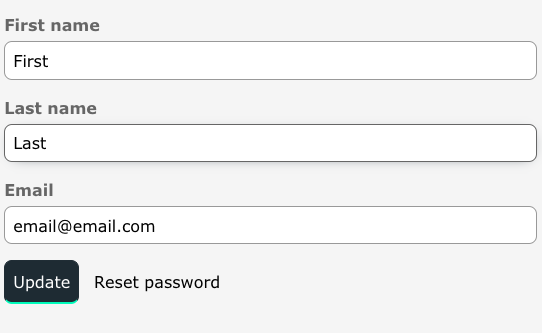 All three fields must be complete to enable the Update button.
From this page you can also click on the Reset password link to go to the Letterhead reset password page.