If you'd like to offer a free or discounted promotion package to a specific customer without having it displayed publicly in your store, you can create a hidden package.
To create a hidden package, go to the Packages page to create your package but before you click the Create button, make sure the Display in your store toggle button is set to OFF, then once the package is created build the following URL to send to the customer:
https://store.tryletterhead.com/[newsletter-name]/[packageID]
where the package ID is the number that appears next to the package name in the packages table.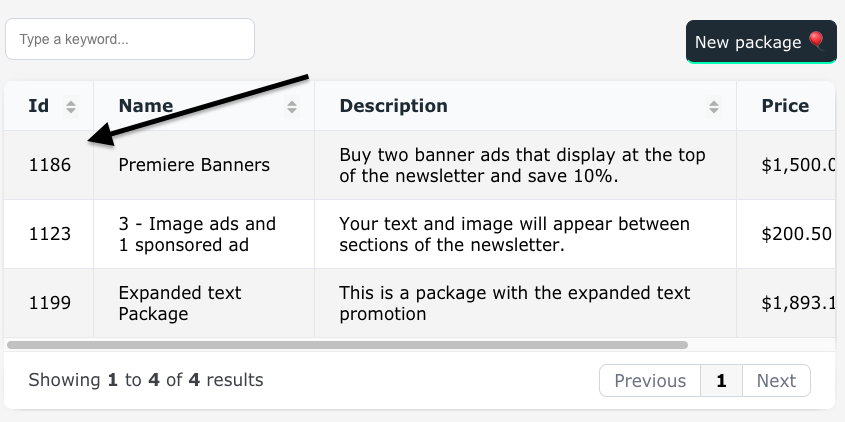 After the customer purchases the hidden package, it's best to increase its price in case someone else stumbles upon it.